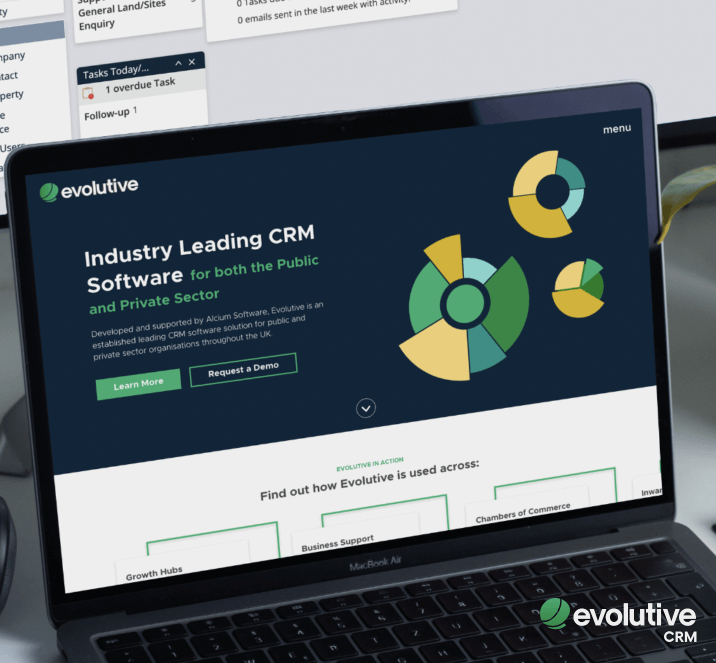 Our product
Evolutive CRM system
Our Evolutive software is trusted by public and private sector organisations throughout the UK including; Growth Hubs, LEPs, Local Authorities, Business Support teams, Employment services, Chambers of Commerce, Universities and more. You can also find Evolutive as an approved solution on the Government G-Cloud Digital Marketplace.
Processes, projects and programmes evolve, that's why flexibility is key to Evolutive, offering clients the ability to customise the system based on their own preferences and changing requirements.
We provide ongoing support for Evolutive clients, along with inclusive system upgrades. Our account management, helpdesk and development teams are all in-house, allowing us to provide clients with a robust ongoing support service.
Visit Evolutive CRM
Design Portfolio Our creative team specialise in website development and digital design